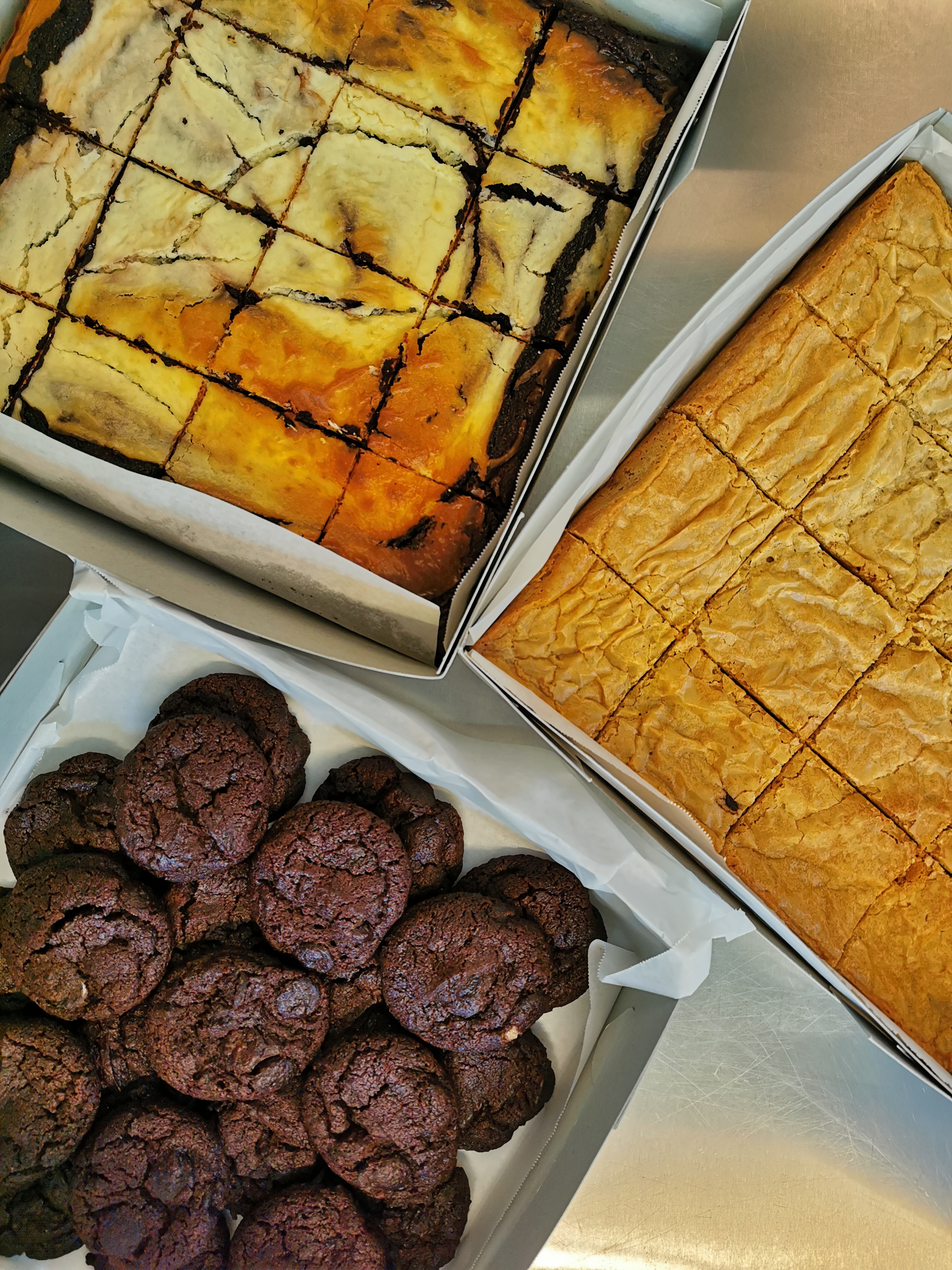 Are you a cafe owner in need of something for your dessert menu?
A slice of brownie or cookie to pair with your cafe's special hot black coffee, latte or even a cup of tea?
Or organizing an event?
We currently supply our brownies to various cafes around the Klang Valley, on a weekly and monthly basis at wholesale prices.
We look forward to hear from you!
Speak to us or Whatsapp us at 012 492 2016